webQsee - The Developer Extension for Edge + Chrome
For Professional Quality Web Applications
Collect Network + Console Log Data
Export & Share with your Team
Better Debug Info in less Time
Analytics Window
Lucid visualization of all communication flows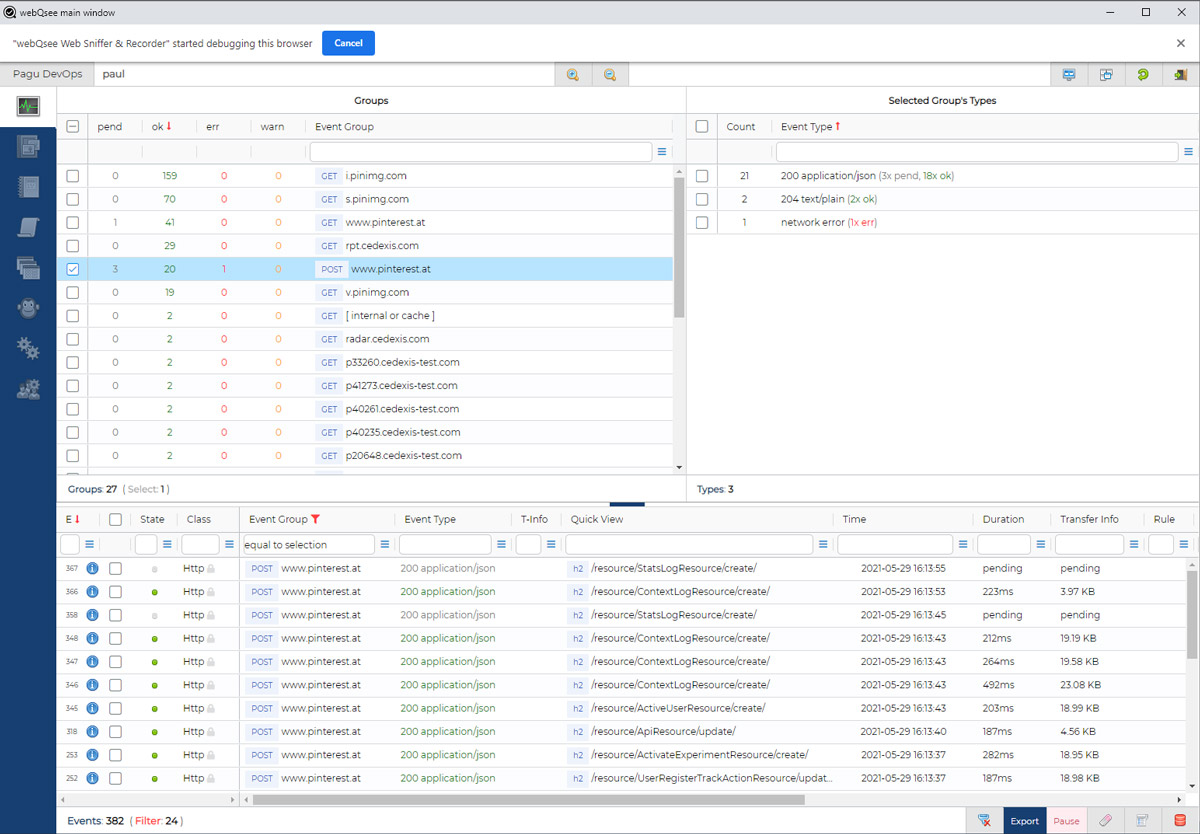 Export
Powerful export capabilities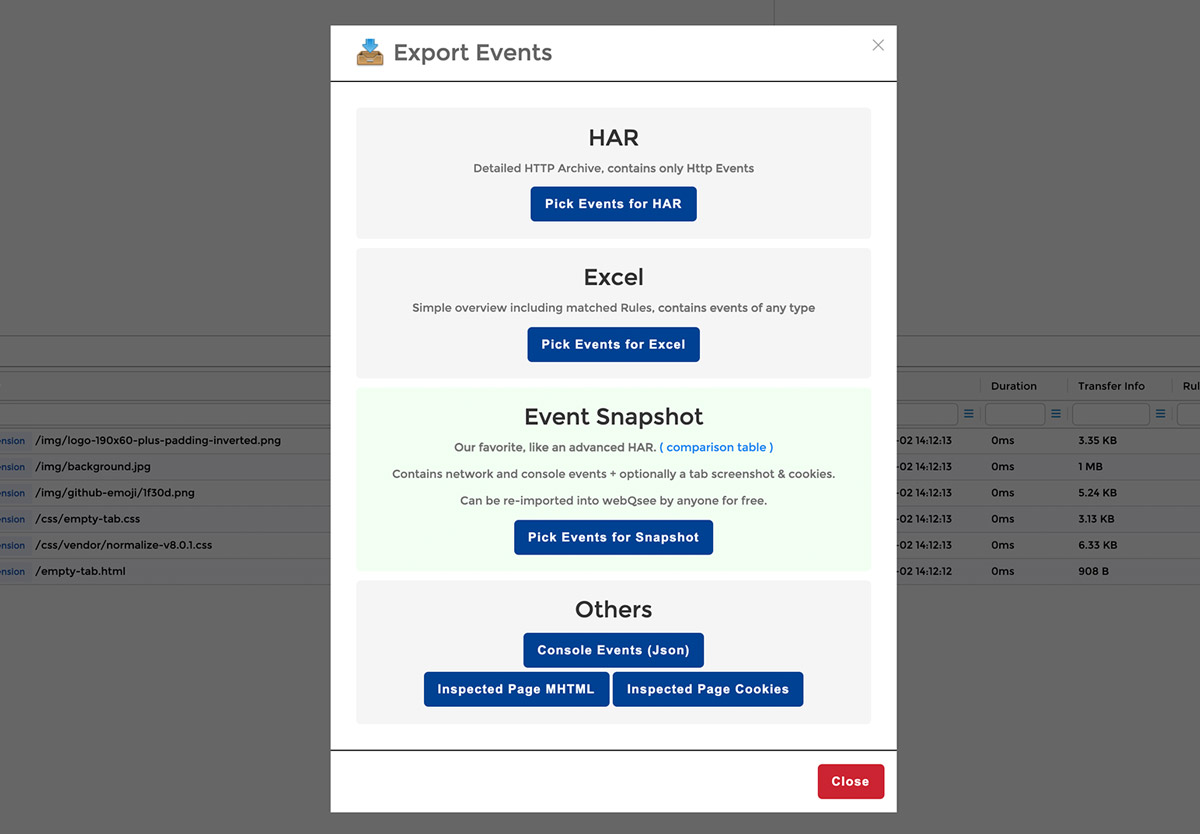 Session Replay
Save Screen Video, Network and Console logs in one file. This file can be replayed and provides true session replay experience to your developers.
Analyze & Improve
See how your application is communicating over http and websockets along with the JavaScript Console output.
Export & Share
Export ist possible in well known format as HAR and Excel. Additionally we introduced the "Event Snapshot" which is a powerfull combination of Network and Console Events, Cookies and a Screenshot.
Secure Data
All captured data is stored on your machine. If you use the team features of webQsee, you can link it to your own S3 object store.
Troubleshooting web applications and collecting the data required by software engineers to improve their products is becoming more and more complex. We at pagu.at are convinced, that webQsee can greatly reduce the time that has to be spent for such tasks and improve the quality of the data that is collected.
Pushing the limits of what can be done purely client-side in a browser extension is one of the key concepts and goals of webQsee. This also is one of the main distinctions compared to other market solutions: privacy as a first-class citizen. Not everything needs to be processed or stored in the webQsee cloud, especially not data captured with webQsee.